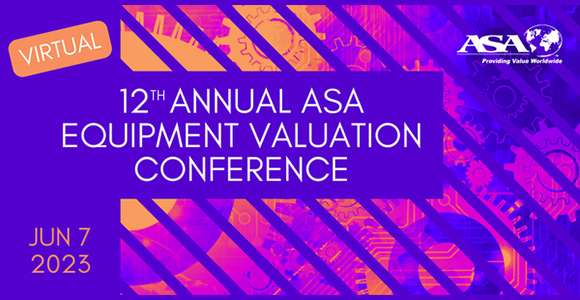 SAVE THE DATE
Equipment is Evolving. Are you?
Technology is moving quickly and it is our responsibility to be familiar with emerging technologies that will impact the way we look at equipment. Learn what these advances are and how they will impact your valuation decisions on
June 7, 2023.
Take a minute and put this eye-opening VIRTUAL event on your calendar now!
REGISTRATION OPENING SOON
Many more details to follow