Be part of The ASA Difference campaign! ASA's new campaign will raise awareness of members* as trusted, respected, experienced ASA-accredited professionals. But we can't tell our story without you!
Now, you can access the campaign and use it to promote your career or business.
We've partnered with Canva to provide you with FREE turnkey digital marketing tools that can be customized with your business contact information and photos. The materials will position you as accredited experts, a critical differentiator that leads to business growth.
---
The ASA Difference Marketing Toolkit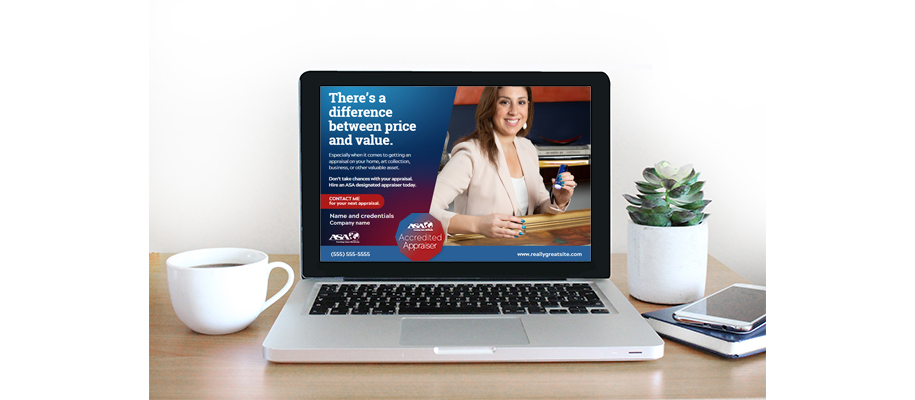 Check out The ASA Difference Marketing Toolkit Canva templates for:
Social media graphics for Facebook, Twitter, Linkedin and Instagram
Social media copy
Digital and print ads
"I'm an ASA accredited appraiser" graphic and more
DOWNLOAD, CUSTOMIZE AND SHARE TODAY!
Missed the MD131 The ASA Difference – Tools You Can Use webinar? View recording here.
*For designated member use only (AMs, ASAs and FASAs).