Become a GJ Appraiser
---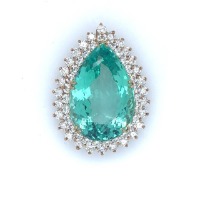 When an appraiser joins ASA, they come in as an Applicant. When Applicants have passed the online ethics examination and a 15-hour USPAP course and exam, they become Candidates. Applicants and Candidates qualify for member discounts on courses, publications and conferences—and they also may subscribe to the Gems & Jewelry Discussion List, a valuable networking resource where Members can exchange information, ask questions, and seek assistance from their peers.
Once Candidates have fulfilled the GJ education and testing requirements, they may apply for a designation. Accreditation from ASA Gems and Jewelry Discipline, includes the AM (Accredited Member) designation, the ASA (Accredited Senior Appraiser) designation and the Master Gemologist Appraiser® designation. Strict adherence to the ASA Code of Ethics is observed and enforced by members at all times.
To Qualify for the Accredited Member (AM) or Accredited Senior Appraiser (ASA) Designations
Accredited Members are required to have two (2) years of full-time appraisal experience and Accredited Senior Appraisers are required to have five (5) years of full-time appraisal experience in Gems and Jewelry. For more information on earning a designation in Gems & Jewelry, please visit the GJ credentialing section of our website and be sure to read through the Gems & Jewelry Guide to Professional Accreditation.