Description
The seminal book on business valuation is back and better than ever. Shannon Pratt's Valuing a Business has been the go-to valuation guide for 40 years and has been updated with need-to-know information about taxes, financial reporting, compliance, and more. Valuing a Business is still the best resource on the market for both new and experienced business appraisers. This book fully covers the concepts of business valuation and provides detailed answers to virtually every question on the topic, from executive compensation and lost profits analysis to ESOP issues and valuation discounts.

Shannon Pratt wrote and published the groundbreaking first edition of Valuing a Business in 1981. The 6th edition is written for business appraisers and users of business appraisal reports by some of the most accomplished appraisers in the profession in honor of Dr. Pratt and with his input and blessing. The 6th edition provides a comprehensive reference and update for business appraisers, a complete self-contained text for both academic courses and new practitioners, and an easy-to-use reference for non-appraisers who use and/or evaluate business appraisals.
Updates Include
New court decisions from the last 12 years shedding new light on aspects of valuation;
Checklists for reviewing reports―perfect for practitioners and attorneys;
Risk-measurement methods for estimating cost of capital;
Data sources for estimating discounts for lack of control, liquidity, and marketability; and

Eight (8) new chapters covering fairness opinions/solvency opinions, valuation of REITs, and more.
Pricing
eBook1 - ASA-Member $85.00; Non-Member $95.00
Book2 - ASA-Member $95.00; Non-Member $105.00
Book and eBook - ASA-Member $170.00; Non-Member $190.00
1 eBook is non-refundable once link is sent out to e-mail address attached to order.
2 Book pricing includes $10.00 shipping & handling fee for domestic orders.

Format
The 6th Edition is available in three formats - please make your selection below.
Purchase eBook Only Purchase Book Only Purchase Book & eBook
Important Notes:
VAB6 Online Appendix with expanded addendum content can be accessed here.
McGraw Hill Professional eBooks require Adobe Digital Editions to read. (iPad or Android tablet users may also use Bluefire Reader.) We recommend installing Digital Editions before downloading your eBook.
The eBook is only accessible on desktop or laptop computers. (They are not for use on handheld devices or tablets).
Discounts and International Orders

Enterprise Discount
Companies wishing to purchase five (5) or more copies are eligible for bulk savings. Call (800) 272-8258 to start your savings today.
International Orders
Additional fees apply for international orders. For international quotations, e-mail your complete mailing address and phone number (including country code).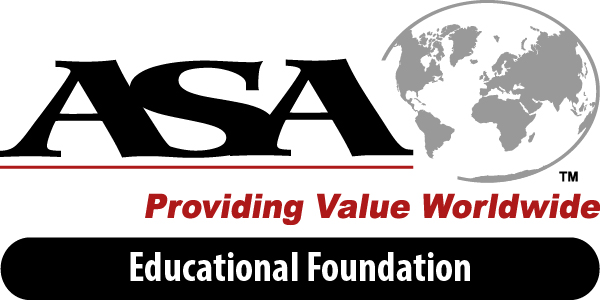 All proceeds from the sale of the book benefits the ASA Educational Foundation, a non-profit organization focused on education, research, and charitable activities to advance the appraisal profession.